Creating a news site is not an easy task, as it may seem at first glance. News sites are popular and distinguished by significant loads and visits.
Even regional news sites (media), with the right approach to editorial policy, can have tens or even hundreds of thousands of visits every day.
HOW TO MAKE A NEWS SITE POPULAR?
First of all, you need to create unique and useful content. Otherwise, the site will be uninteresting.
REQUIREMENTS FOR THE NEWS SITE
Factors to consider when creating a media website.
Provide quality information. Unique design and non-standard solutions for displaying content. Do not use templates in any case.
Create different news formats. On the news site, you need to prepare content in formats that are convenient for perception and further distribution. In particular, video news, photo publications, articles, analytical posts, live broadcasts, collective publications, interviews, reports and others. And the website should allow distribution of these formats in various social networks and search engines using their publishing tools: Instant Articles and AMP from Google.
Withstand significant loads. The site needs to be properly designed and the appropriate architecture developed so that it is designed to increase traffic. And also be fast according to Google Page Speed ​​requirements.
Be protected from attacks. The information on the news resource must correspond to the views of the editors, and the site must be protected from third-party interference in its work and information content. Therefore, the site should be developed in such a way that it is resistant to various types of hacking and manipulation.
Have a convenient admin for news. The admin panel is the main tool of a journalist/editor. Administration of the news site should be very convenient and fast. Have many useful functions: content check for uniqueness, fast translation, insertion and processing of static and animated images.
Have the ability to expand. The editors should supplement the functionality of their site, invent new functions and formats of information submission, be able to present content and adapt interfaces to needs and tasks.
Be multilingual. A news website in Ukraine must be published in Ukrainian. But many websites have a heritage in the form of content in Russian, and some are simultaneously published in English. Therefore, the structure of the site, readiness of the administration, news exports, API, mobile applications are important factors when choosing a product.
MODULES FOR THE NEWS SITE
News websites seem similar to each other, but differ in internal structure and functionality.
DESIGNER OF THE HOME
Our news sites are distinguished by the fact that the editors can build the main page according to the tasks. For example, on the weekend, the main one may look like a call to read several analytical articles and texts. On a day when there are some extraordinary events, priority is given to live broadcasts and operational news. When there is a topic of the day, then certain categories or news about that topic are added to the feed or even pinned to the structure. How we made Babel is described in more detail in the case study.
MEDIA STORAGE
Our websites have an extremely convenient module for working with media files (images, photos and videos). Cutting the appropriate photo thumbnails, re-using them, and inserting them into the body of the news is a snap and doesn't require extreme html/web knowledge or photoshop skills.
PREVIEW SYSTEM
To prepare publications and check content display, there is a system that allows the moderator/editor to see the news/text or article on the site only. This publication does not fall into the feed, does not appear in categories and is not uploaded to external resources. It is available only at a temporary URL that is closed from indexing and cannot be distributed.
MICROSERVICES
Sites of news holdings, such as TSN, have many microservices (software products separated from the site itself) that are responsible for performing certain tasks. For example: a microservice for working with visuals, which receives an image from the editor, processes it, optimizes it, cuts thumbnails, puts it on the appropriate servers and returns only the addresses of saved files. Microservice for working with video, we similarly process video files on separate server capacities. A microservice for working with PUSH-messages, which is engaged in sending information messages to users. Microservice for working with longreads and special projects.
EMBED SYSTEM
A modern media site uses content from other resources and social networks. A convenient system for working with such inserts is created in the admin panel, the visual display even at the editing stage corresponds 100% to what will be on the site.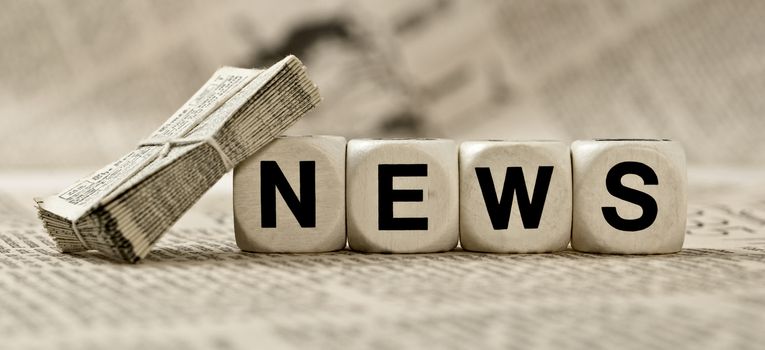 BANNER SYSTEM
Management of banner places on the site, ease of replacement and management of display is done through the advertiser interface. In order to place a banner on the site or replace the teaser network, it is not necessary to contact the programmer.
NEWS SITE FOR PRINT EDITION
For example, Forbes and Focus, which have printed magazines, are fully developing online media, which has its own specialization and audience.
The functionality of these sites is different, their information content is also different, but they are united by a powerful software product that ensures the smooth operation of these mass media.