To choose a watch that you can wear every day, it is important to consider six main parameters:
Appearance – compliance with your image and lifestyle.
Case and strap material.
Mechanism type: quartz, mechanical.
A set of additional functions.
Degree of water protection and shock resistance.
Weight and dimensions of the watch.
Let's consider each of them in more detail.
Correspondence of image and lifestyle
Sports models or a smart watch are best suited for fans of an active lifestyle. If you prefer casual, take a look at universal models in a modern style. Unisex watches are suitable for men and women, they are made in neutral colors and go with any outfit. For classic business suits, you should choose an elegant and discreet accessory.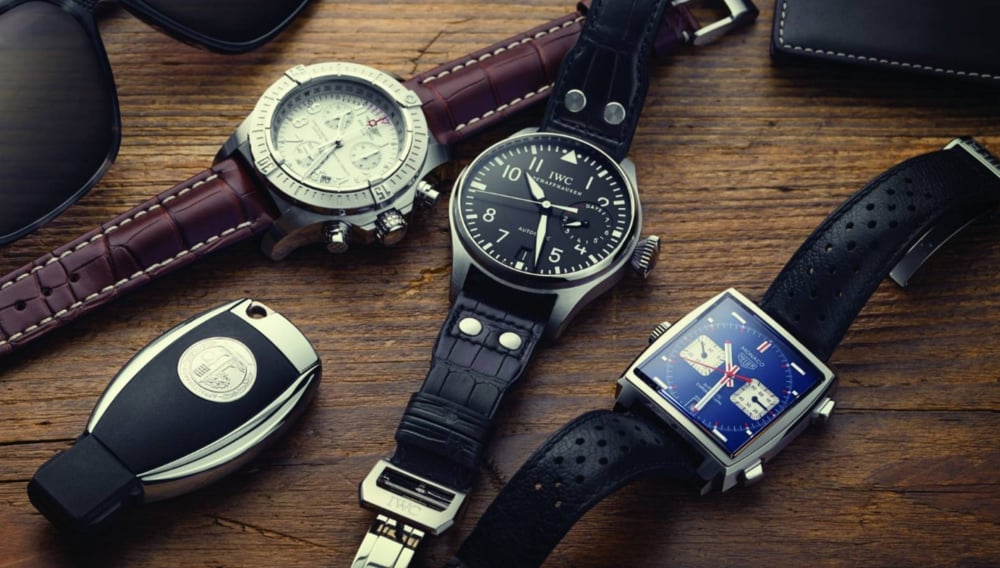 Case and strap material
Universal models are most often made of stainless steel. It is a comfortable, durable and reliable material that does not require special care. It is hypoallergenic and not afraid of household chemicals. The only drawback is the considerable weight. Brass and aluminum cases are much less common.
Plastic (or polymer) is used in sports watches because of its lightness and strength. Products made of it are quite massive, so plastic or polymer cases do not look as elegant as metal ones.
In classic models, there are metal bracelets and leather or textile straps. Metal and leather have high strength, but over time, scuffs and scratches appear on them. Textile straps sit comfortably on the hand, although they require frequent replacement. In the straps of sports, smart or unisex watches, polymer materials are often used: nylon, silicone, rubber. Polymer straps are not as durable, but sit more comfortably on the hand and are more flexible.
To decide from which material to choose a watch for every day, focus on the key characteristics: weight, strength, durability and convenience.
Mechanism type
2 types of mechanisms are used in watches:
Mechanical is a classic status option, such a watch is often more expensive and requires re-winding, but there is no need to change the battery. With proper handling, it lasts longer.
Quartz is more accurate than mechanical, better withstands shocks and drops, but periodically needs to replace the battery.
A set of additional functions
A traditional men's watch for every day can be supplemented with an indication of the date, day of the week or month, an automatic calendar, a chronograph, and an alarm clock. The functionality of sports watches is usually even more diverse.
Women's models often have far fewer features. This is due to the fact that they are smaller and lighter. For women, the appearance of the accessory and how it fits into the image is more important.
For those who need not just a time tracking accessory, but a real computer on the wrist with dozens of additional functions, we recommend that you pay attention to the best smart watches of 2021.
The degree of water protection and shock resistance
An everyday men's watch usually has a water resistance of 50 or 100 meters. With such devices, you can take a bath or shower, swim in the pool with a mask and snorkel. We wrote more about this in the article "How to choose a waterproof watch".
Impact protection is provided by a reliable steel case and shock-resistant mineral or sapphire glass. In sports models, the indicators of water protection and resistance can be even better.
A women's watch is less protected against drops and moisture every day. The exception is shockproof waterproof models from the CASIO Baby-G collection.
Weight and size
The watch should look harmonious on the hand, and the lugs and case should not go beyond the edges of the wrist. To find the right watch for your hand, measure the width of your hand and compare it to the diameter of the dial. It should be less than a hand's width.
The weight of the accessory is more important for girls. Women's watches are much lighter than men's, so that even girls with fragile wrists can wear them comfortably. The larger the case, the greater its mass. Therefore, if weight is important to you, choose more elegant models.
The most popular wristwatches for every day: a review of models for men and women
A properly selected wristwatch emphasizes the status of the owner, complements and completes his image. To make it easier for you to decide on a choice, we have selected for you the best options for men and women.
Atlantic 60352.41.55
This is probably the best everyday watch for men. The minimalist design will perfectly complement any image and will not attract too much attention. Contrasting hands on a plain background make it easy to read the time, and sapphire glass guarantees maximum protection of the dial.
The Atlantic 60352.41.55 comes in four popular colors: blue, brown and black (with a white or black dial). Choose a watch to match the color of your suit or combine it with other accessories: tie, cufflinks, shoes.
Diesel DZ1206
Brutal watch in the style of Fashion for fans of contrasting images. The brown strap made of genuine calfskin looks inconspicuous on the hand, so the model does not appear too massive.
It is best suited for a date, meetings with friends or walks in nature. With this watch, you can be ready for any end of the party, as it can withstand even a light scuba dive – water resistant to 100 meters.
If you want to buy a watch for everyday casual style, Diesel DZ1206 is just what you need.
Armani Exchange AX2714
Fashion watch of a famous Italian brand. An excellent addition to the minimalist design is a bracelet with Milanese weaving. It looks neat even on a thin brush. The watch can be worn both under a classic suit and with clothes in the style of casual and smart casual.
Armani Exchange AX2714 is an excellent choice for modern men who understand fashion and want to emphasize their excellent taste in image formation.